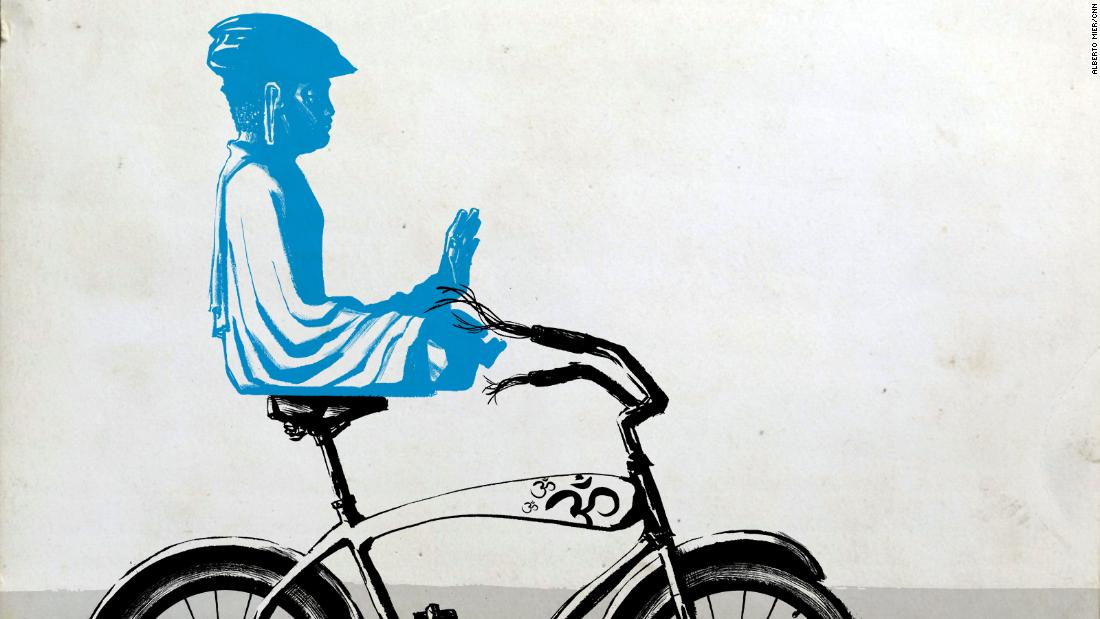 ( CNN) No control of my childhood bestowed more freedom to me than my bicycle.
The circumference of my life on any sacrificed day increased tenfold when I sold in pedestrianism for pedals. On weekdays, I would journey 2 miles each lane to school in Baltimore on my beloved Orioles-colored orange and pitch-black Team Murray BMX. On weekends, I wept it up it up with a Goonies-like tribe of friends taking over the neighborhood with our rotates and collective imagery. Sometimes, I would rise before the dawning and take long, thrilling solo rides through roughly empty municipality streets that reeked like fresh food, and liberty.
When my bride and I moved to New York, I commuted to work on a Dahon Boardwalk D8 folding bicycle that fit under our minuscule dining room counter in our tiny East Village studio. I pedaled from all the regions of the restricted waist of Manhattan island though Greenwich Village and up along the Hudson River, parking it under the desk of my cubicle at Random House.