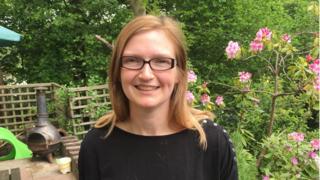 Removing part of a leg was maybe the hardest decision Claire Blackburn has ever had to realise. Especially as it was not medically necessary.
But the mum-of-four could not deem her children's hands, she could not push their pushchairs, she could not even walk into the front room hampering a cup of tea.
"There were lots of things like that "thats been" getting to me, " recalled the 37 -year-old. "I had tried everything."
Claire mischievously injured her leg as a 12 -year-old jumping into what she thought was a deep elongate of river on Dartmoor.
But water levels were low – and that is where her nightmare began.