Sixteen of Shanghai hotels 18 storeys are technically underground, and the bottom two will be underwater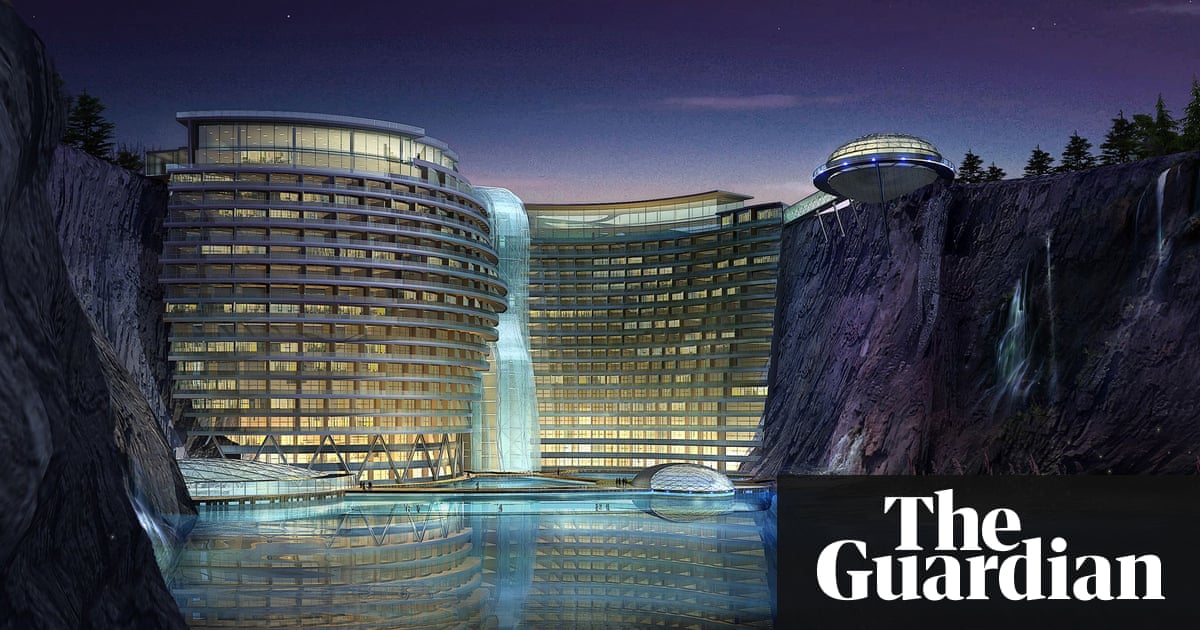 A hotel built in an abandoned quarry that plunges 80 metres below ground level is nearing completion in China, part of a brandish of ambitious architectural jobs stimulation by speedy financial growth.
The majority of the hotel on the outskirts of Shanghai hugs the wall of a deep cavity, and 16 of the 18 floorings are technically below ground, with two floors slated to convene underwater in a lake at the lower end of the quarry.
There will be 336 areas and an underwater restaurant when the Sheshan Shimao quarry hotel opens in late May.
The project's chief engineer described it as a" fight against gravity" in an interview with the state-run China Daily last year. It was designed by the British conglomerate Atkins but has been engineered by Chinese companies.