No amount of ground or condemnation has so far had the desired response from a committee which must now take action to avoid a slapstick countdown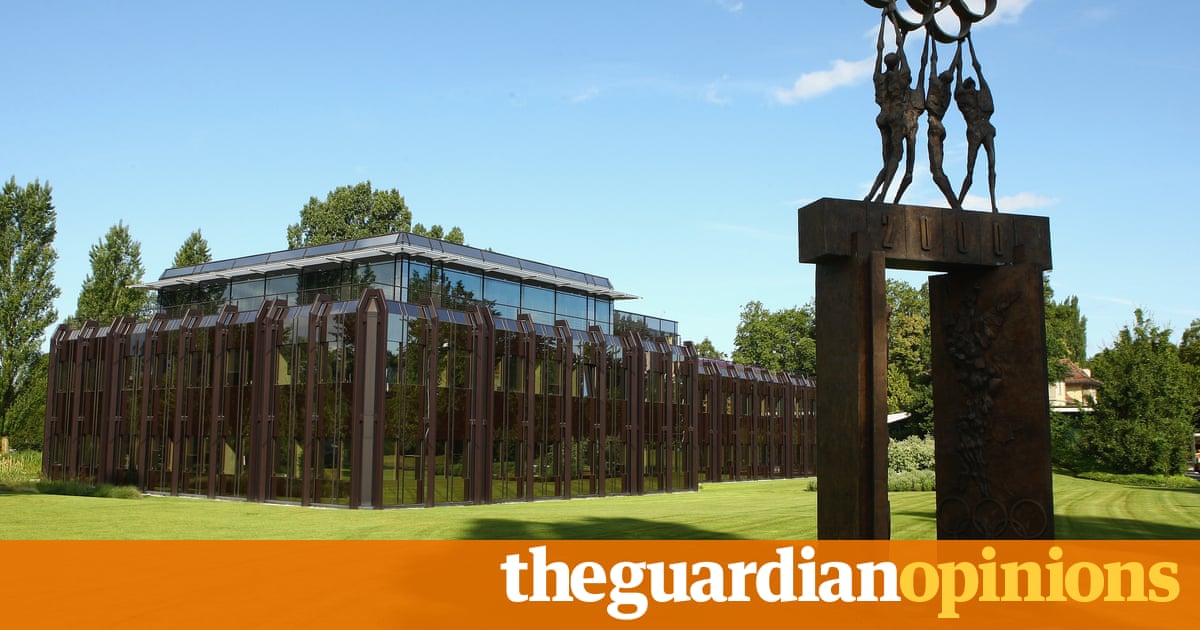 This time there is no justifiable room for doubt , nor reason to go wobbly. When the International Olympic Committee fills in Lausanne on Tuesday it must proscribe Russia from the Wintertime Competition in Pyeongchang. The proportion of its sporting violations is unconscionable. The exhibit is conclusive. Simply the appropriate sanction has so far been lacking.
We live in a macrocosm where every narrative has appeared to be labelled as bogus news by morons, trolls, and those irreversibly dazed by their prejudices. Yet remarkably, Professor Richard McLaren's reports into Russian doping, the second of which was published a year ago this week, have not only withstand every smear but have found their truisms hardened.
McLaren, remember, told us more than 1,000 Russian athletes across more than 30 sports had been involved or benefited from state-sponsored drugging between 2011 and 2015. He told us the 2014 Winter Olympics in Sochi was corrupted by an extraordinary subterfuge, in which steroid-ridden urine samples from Russian contestants were swapped for clean urine by utilizing small-scale metal rods to prise open presumably tamper-proof bottles, which were then extended through a tiny fault in the dead of night. And he told us the Russian district, its security services, its sports administrations and anti-doping bureau were all in on the grandiose deception.
Even now it voices almost extremely preposterous- an institutionalised conspiracy that John le Carre might have paused before telling- yet it was all too real. The Russian government has tried to disrepute McLaren and his primary whistleblower, Grigory Rodchenkov, who loped the Russian Anti-Doping Agency laboratory in Moscow until absconding last year- and to throw shadows of grey-haired on a black-and-white action, but none of the muck has stuck.
Before the Rio Olympics, however, all the evidence was somehow not sufficient for a belief. When McLaren publicized his first report in July 2016, the IOC promised it would not hesitate to take the" toughest sanctions available" against those implicated, with its president, Thomas Bach, saying there had been" a astonishing and extraordinary attack on the soundnes of athletics and on the Olympic Games ". And what happened?
The IOC cringed, coming up with an vile fudge that guided the buck to the individual boasts and led to 278 Russian athletes being brandished through is participating in Rio under their nation's flag. Numerous insiders had feared a repeat of that squalid stunt before Pyeongchang, especially given that Bach- a good friend of Vladimir Putin- has been so reluctant to criticise Russia.
In the past month, nonetheless, there has been a dramatic sea change. It started when the World Anti-Doping Agency revealed that it had received fresh sign from a whistleblower that Wada said had "reinforced" McLaren's sees. Rodchenkov's credibility as a witness was further strengthened when the IOC's Oswald commission said he was telling the truth about the nature of the cover-up when it stripped the Russian cross-country skier Alexander Legkov of his Sochi medals.
Legkov is now one of 25 Russians "whos been" retrospectively censored since the commencement of November- a number that is still clambering. Separately, the IOC has also said it believes 2014 -dated enterings in Rodchenkov's diary which immediately involve Russia's deputy prime minister for sport, Vitali Mutko, in a state-run plot, is "significant" indication. Mutko, incidentally, remains in charge of the Russia 2018 World cup finals despite McLaren observing an email path establishing he sacrificed the guild to "save" a censored actor who had flunked a drugs test.
There are also suggestions from McLaren that the whole Russia team for the 2014 World cup finals was under "protection" from the authorities concerned. It was hardly reassuring either that when Fifa's own ethics committee appointee, Michael Garcia, probed rumours that bribes were paid to secure the 2018 tournament, the Russian dictation committee " made only a limited number of documents available for critique"- because" the computers used at the time had been leased and returned to their owner after the bidding process[ and then] destroyed ".
Fifa has shown little willingness to undertake any of this but there is no reason for the IOC to be so lily-livered. On Tuesday it must make a decision that is both obvious and fair. Censor the Russian squad from Pyeongchang but give those players not incriminated by the McLaren report, and who have transferred ample doping exams, to compete under a neutral flag.
This solution- which was adopted by athletics for Rio- would serve justice and natural justice. Russia would be deprived of sporting exaltation but its innocent idols would still get to live out their reveries. It would show that a ban is not just revenge but fair play. There is growing interference within Olympic haloes that the IOC is heading in this direction, and that Russia might respond by boycotting the Tournament. It would be better served by declaring its mistakes- something it still refuses to do.
As Rodchenkov told ESPN:" I bid Tuesday began with a creed and apology from Russia, which would give the world confidence they are likely embracing actuality and improve-[ but] this is not the Russian course. If they are not penalty severely, this is gonna be laughing at the IOC behind closed doors and scheming their next caper ."
It was difficult to disagree. This time there must be no weasel words , no back-room copes , no hideous adaptations. Simply justice that is desperately overdue.