The Guardian sent reporters to five cities on Thursday night to report on how the people at the heart of Britains homelessness crisis are coping. Here are their stories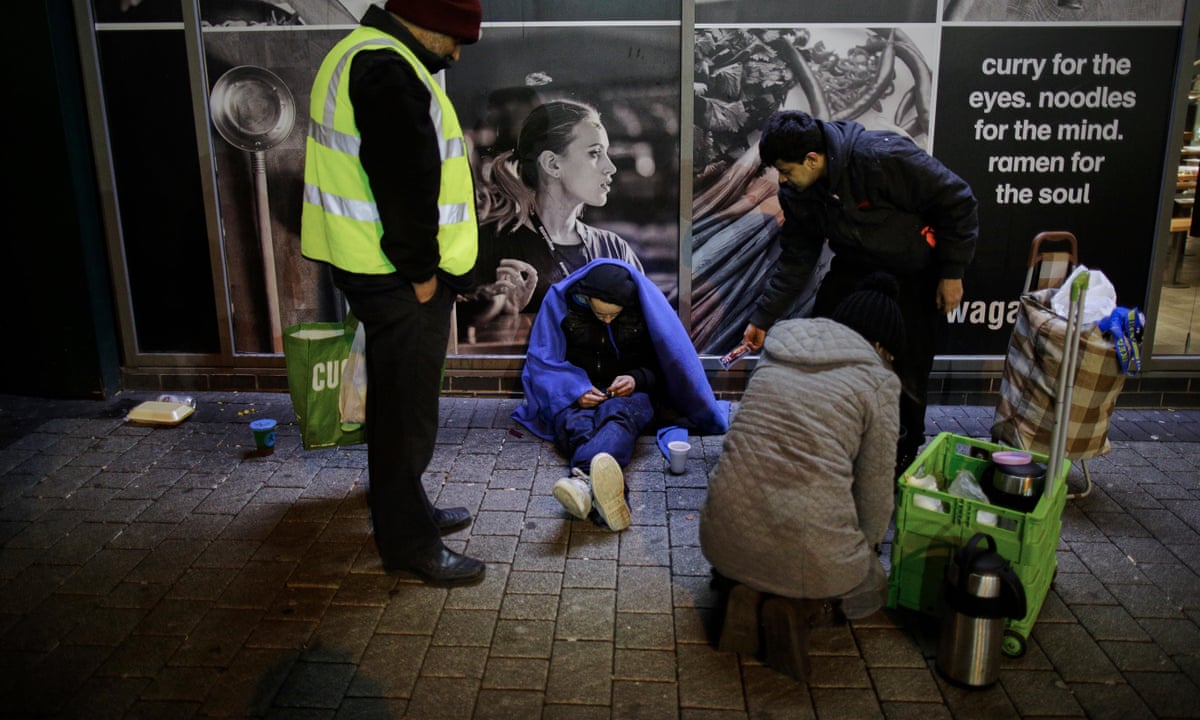 Adekola Adepoju: This is what acquired me homeless
Growing up in Nigeria, Adekola Adepoju or Kola to his teammates appeared destined for greatness. He was surfaces of his class in almost every subject, representing his school in everything from debating to dance( he does a aim robot ).
But on 29 December 2003, everything changed. And it changed significantly. Then 20 years old, Kola was driving to the beach with a pal when their auto crushed into roadworks, communicating it inventing through the breath. His right femur was broken, his right ankle eliminated. The hurts to his head were grave: huge scars are still visible on the base and right-side of his skull, where his hair cannot proliferate back.
The accident left him in intensive care for three months. When he was liberated, he could not tread or recognise his own mother. Once the poster son of his school, Kola had to relearn his ABCs.
Kola , now 32, has been homeless in Birmingham for four years. He came to Britain in 2009 to study at Anglia Ruskin University in Cambridge on a fellowship pay money by his secondary school in Nigeria, so proud are they of his intellect.