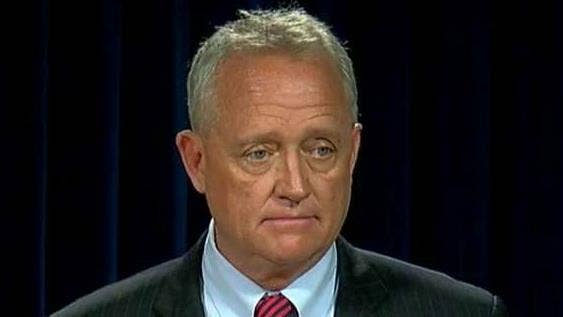 CINCINNATI- The Cincinnati Zoo reopened its gorilla exhibit Tuesday with a higher, reinforced hindrance invested after a young boy got into the exhibit and was dragged by a 400 -pound gorilla, when it was shot and killed.
The exhibit's reopening came a era after Hamilton County Prosecutor Joe Deters said he would not bring charges against the boy's mother, who was tends to another child when her 3-year-old "just scampered off, " as children sometimes do.
The barrier, which had overtaken repeated inspections by the Association of Zoos and Aquariums, will now be 42 inches high a half-foot taller than before with solid grove rafters at the top and tush, plus knotted lasso netting at the bottom, the zoo said. Surveillance cameras also were added.
Director Thane Maynard said the exhibit had been safe for 38 times, but the new obstruction helps to reassure clients and protect everyone on both sides of it henceforward.
It "redoubles our effort to make sure that our swine are safe and that our guests are as well, " Maynard said.
The boy apparently clambered over the previous railing May 28, established his behavior through some bushes and fell about 15 feet into a shallow moat. A special response crew shot the agitated, 17 -year-old gorilla to protect the son, who was treated for scrapes.
Cincinnati resident Rebekah Ridgeway was seeing with her 7-year-old daughter as the exhibit reopened and said while the previous obstacle was good, she feels more comfy as a mother with the new hedge that visitors can see over but that impedes someone from clambering through.
"It was appalling to hear something like that happen at this zoo, because we know that they have such good security measure here, " she said. "So it was really heartbreaking for Harambe the gorilla, as well as for the child and their family."
The gorilla's killing start out a downpour of criticism online, with some commenters berating the zoo for filming the animal and others blaming the boy's mother for not watching their own children more closely.
The family has said the boy is doing well and they're are taking action to put the "tragic episode" behind them.
Deters said he has been a bit surprised by the reaction to the gorilla's fatality. He said the zoo suffered a great loss, "but it's still an animal. It does not equate human life, and they felt that this boy's life was in jeopardy, and they acquired the unpleasant alternative to do what they did."
The zoo's actions will be reviewed separately by the U.S. Department of Agriculture. An animal protection radical has urged that the zoo be fined.
The zoo says its 10 remaining gorillas are doing well. Two are 20 -year-old females "thats been" grouped with Harambe. The others are a family group of eight, led by a silverback referred Jomo.