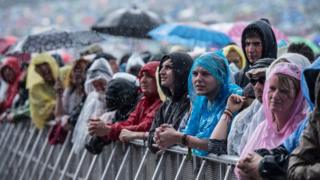 Last summer, on my fourth day of sploshing through Glastonbury's sodden battlefields, I felt: "Why do I keep doing this to myself? "
Sure, the music was enormou. Skepta, Adele and Grimes handed unforgettable, once-in-a-lifetime actions; and Philip Glass's Heroes Symphony, an orchestral tribute to David Bowie in the dead of the night, was unexpectedly moving.
Even Coldplay – previously the only party who'd precipitated me to walk out of a concert early – triumphed me over, with a enlivened, kaleidoscopic determined where every song detected big enough to be an encore.
But still, the recollect remained: There must be a better method.
And it turns out I wasn't alone.