The memorial, unveiled the coming week, honors victims on 50 th anniversary of tower butchery and prominently facets incorrect Latin conjugation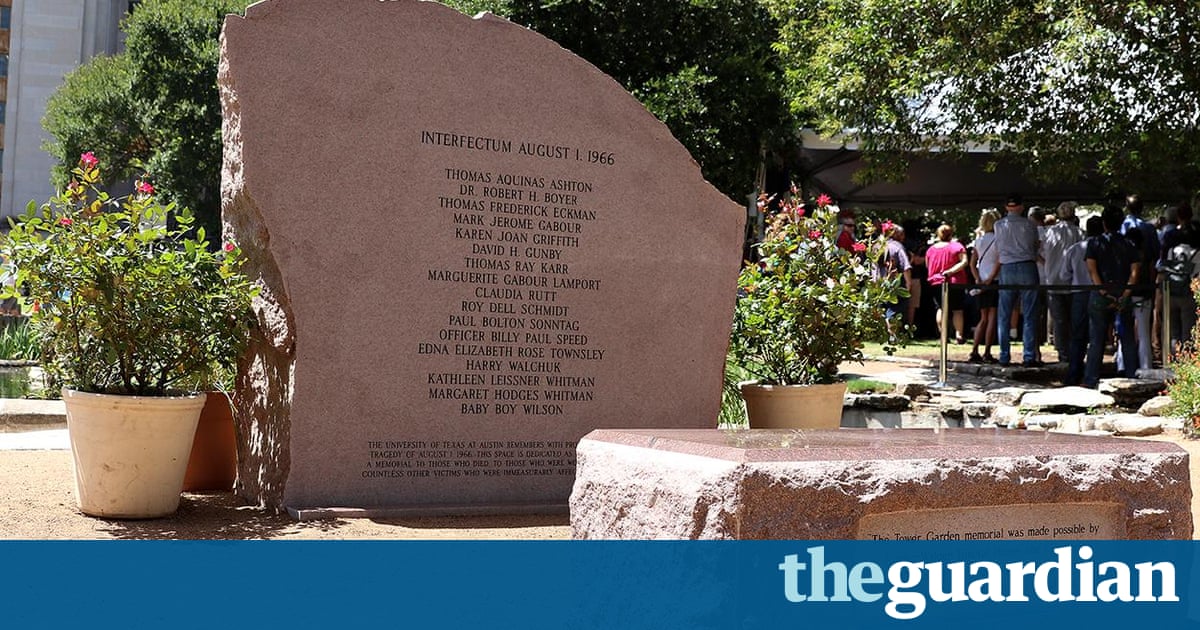 A brand-new memorial for the victims of the 1966 University of Texas tower butchery is inscribed with a word Latin profs say constitutes an flustering mistake that is literally set in stone.
The granite monumental unveiled this week honors casualties on the 50 th anniversary of sniper Charles Whitman clambering to the top of the 27 -storey clock tower and opening fire. Seventeen deaths were eventually is assigned to Whitman, and the name of the dead are inscribed on the stone monument below the Latin word INTERFECTUM, which is equivalent in English to killed.
The problem, UT classics profs say, is that this is the impersonal, singular form of the word.
This is a very basic point that any student of first-semester Latin would get, said Lesley Dean-Jones, the classics department chairwoman.
The mistake was first reported by the Austin American-Statesman. Dean-Jones said her department which isnt far from the monumental was not consulted ahead. Other classics professors at the 50,000 -student campus on Thursday expressed confusion that it wasnt factchecked more closely and said the simplest fix would be to change the word to interfecti, which would make it personal and plural.
Correcting the memorial will be no problem, said Erica Saenz, a UT associate vice-president of diversification and community commitment who said the wording was chosen by a memorial committee outside the university and that administrators wanted to honor their wishes.
We wanted to support the selection, Saenz said. We should have done a deeper dive.
Saenz did not say how or when the monumental might be fixed.