Pyeongchang has evidenced its fair share of excites and sheds, but which events result in the most hurts?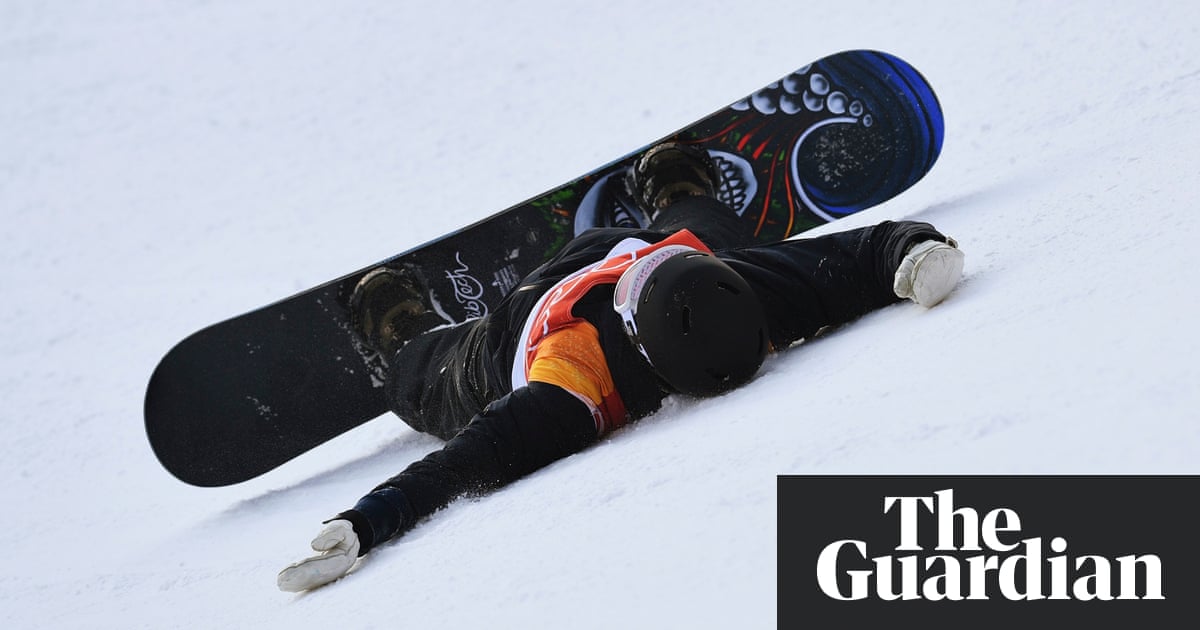 Dramatic accidents, dazzling spills and high-profile hurts- if something, a few weeks and a half of act in Pyeongchang has proved Winter Olympics happens carry with them a fairly high degree of risk.
Australian snowboarder Jessica Rich competed at the Games just a month after snapping her ACL, and discovered she had previously violated her back, and twice broken her collarbone.
Her team-mate, Cam Bolton played in the snowboard cross with a suspected busted wrist, while Jarryd Hughes, who triumphed silver, has had five knee functionings over such courses of his career.
British speed skater Elise Christie was injured in a dramatic clang in the 1500 m, and snowboarder Katie Ormerod broke her heel during improving. Australian snowboarder Tess Coady also maintained serious injuries during instruct, blaming strong breezes. There ought to have countless other examples.
So, just how hazardous are the various Winter Olympic plays?
We don't yet have the final hurt statistics from Pyeongchang, but journal clauses detailing trauma records are available from the 2010 Tournament in Vancouver , and 2014 in Sochi.
I've blended the figures from both 2010 and 2014 to get a combined injury pace per 100 athletes for each event:
The digits show that , not surprisingly, the most dangerous happenings are those that combine high speeds and high jumps.
The relatively new events of slopestyle snowboarding and skiing are both in the top five, with snowboarding having a particularly high rate of hurts at 37 per 100 athletes.
The aerials skiing occurrence likewise results in a high rate of trauma, particularly during the Sochi Activity, where the harm pace was 48.8 per 100 players, a staggeringly high figure.
The reports too looked at how severe traumata were by appraising the rate of hurts resulting in improvement times greater than a week. The mogul, slopestyle( snowboard) and cross( both ski and snowboard) all had higher rates of more severe injuries at Sochi, with all these events having a severe hurt rate of 14 or higher.
Curling, on the other hand, is fairly low down the listing for trauma proportions, but perhaps not quite as low as you might expect. The most common make of hurt among curlers at Sochi was " overuse with gradual onslaught" which refers to traumata sustained from cumulative damage or tedious use and stress. Fleshes from 2010, where the physical injury point was registered, depict bending hurts included strains and tendonitis of the arms, lower back and thigh.
Overuse injuries were also quite common in bobsledding and cross-country skiing, while contact with the soil was the most common lawsuit of harm for slopestyle, halfpipe and cross events.
So how does this compare with the Summer Olympics?
Using the same methods for the 2016 and 2012 summertime Olympics, we can compare the overall injury charges. The Wintertime Tournament comes out somewhat ahead at 12.6 traumata per 100 athletes, whereas the rate from the past two summertime Olympics is 11.3.
The only summer plays approaching the higher injury proportion snowboarding and skiing affairs are BMX and taekwondo:
The summer occurrences likewise generally resulted in less severe traumata. Searching again at injuries that had a recuperation time of more than seven days, at the Rio Olympics, BMX was the only happening that had a rate over 10 per 100 athletes.