Gunmen garmented as medics fought security force for hours in assault on military hospital in Afghan capital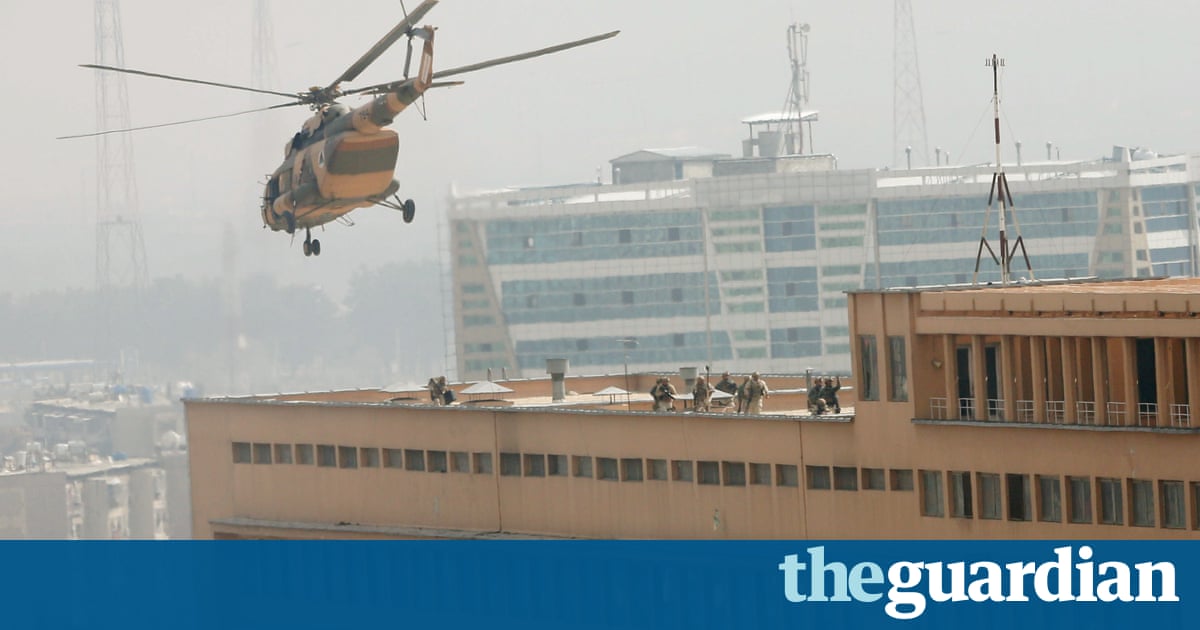 Islamic State has claimed responsibility for an attack on a Kabul armed infirmary by gunmen disguised as doctors who entered the facility and battled security force for hours.
At least 38 people died and dozens more injured during, the hospital said.
The attack began with a suicide bombing at the rear of the hospital composite in the Afghan capital. Officials said at least three gunmen garmented as medical personnel then entered the 400 -bed Sardar Mohammad Daud Khan facility and took up ranks on the upper floors.
A second blowup was hear as Afghan special forces committed the gunmen and heavy push ensued, a excuse ministry spokesman said. An earlier death toll of three was rewritten upwards after private security force is currently conducting checks in the aftermath of the fighting.
Isiss Afghan wing has claimed responsibility, according to a report by the Isis-affiliated Amaq news agency. A November suicide assault on a overflowing mosque, claimed by the same group, killed more than 30 parties and wounded dozens.
Isis was also accused by local officials of killing six Red Cross employees in an ambush on a escort in northern Afghanistan last month. It has claimed at least two other attacks on minority Shias in Kabul since last-place July.