People in recuperation need ongoing substantiate because addiction is a chronic illness. You dont go to five days of detox and voyage off into the sunset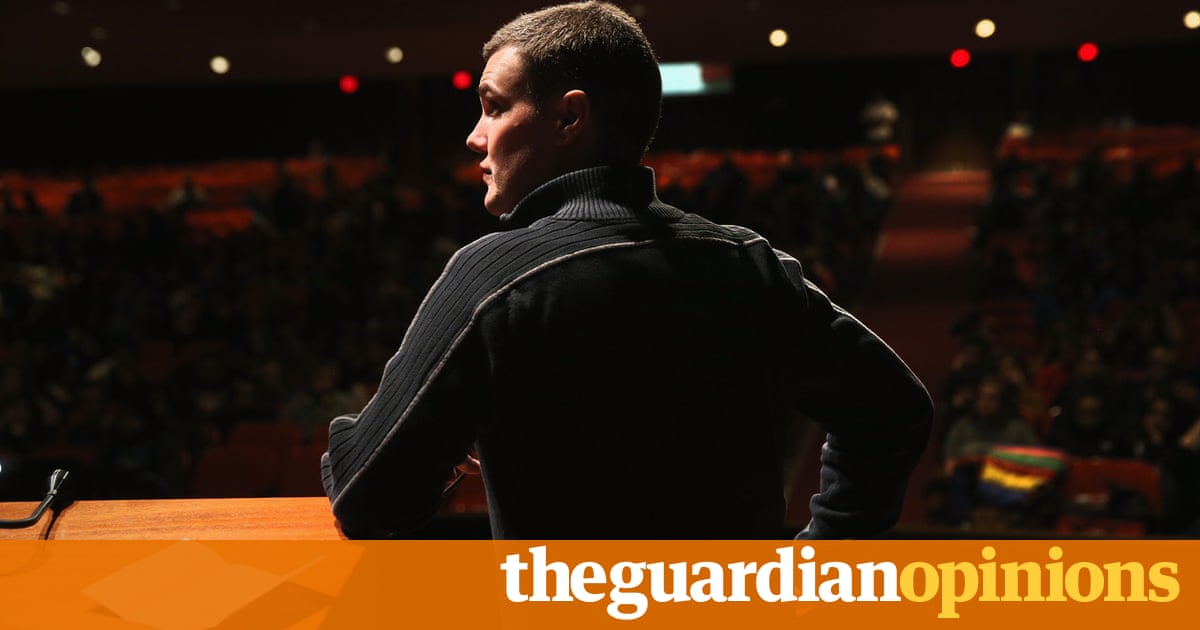 The opioid sedative OxyContin hit the market in a big course in the year 2000, just after I grew 17. I was already exploiting other prescription drugs. I started taking it in small doses, then it became a daily routine of suppressing and snorting pills.
I was naive to what I was doing to my organization. On epoches, I didn't have it I would knowledge retreat, and sleep all day, but I had this idea that because physicians stirred the stimulants, the latter are safe. Not recognizing at the time this was basically synthetic heroin.
I'm 34 now and have been in improvement from addiction to opioids, alcohol, and other drugs for merely over 16 years- I know how long I've been in recovery better than I know my age.
There are 23. 5 million people in recovery like me, though the 22. 7 million people in need of treatment for essence implement ills problems reign the headlines. Addiction narratives are important, but parties should realize that convalescence should be at minimum an equal part of the tales on the issue.
With incredible misfortune encircling the present headlines, there remains a great many things to be hopeful about. There's a lot of things strategically, systematically and independently that can be done to manage addiction.
I feel lucky to be alive, but it also obligates me enraged. Throughout the jaunt of my own convalescence, it's been discourage, frustrating, and in some way, motivate, to watch the opioid crisis become a pandemic in slow motion. It's corroborating to finally hear the president declare a national public health disaster, but it's also angering: why didn't President Bush or President Obama take bolder activity as the statistical veers became sickening during their tenures.
Part of the reason we are beginning to see bolder responses from elected leaders across the country is organizing civic engagement from individuals and families be affected by addiction.
When the President's Commission on Opioids exhausted their interim recommendations this summer retrieval corroborates were a glaring omission. So the organization I co-founded in 2015, Facing Addiction, coordinated more than 15,000 parties to comment on this crucial missing factor to a thorough reaction. This week in its final document convalescence foundation was deeply integrated into a number of the final recommendations.
People in recuperation requirement ongoing funding because addiction is a chronic illness. You don't go to five days of "detox" or 28 daytimes of "rehab" or receive out-patient management and sail off into the sunset. There was much of talk about medicine, management, care but we haven't wasted sufficient time learning how people get and stay for the long-term.
I procured alcohol when I was 12 years old and immediately initiated to pursue that experience- how it washed away my panic and nervousnes. Marijuana entered the picture pretty quickly after and by the time I was 15 years old, I was apply opioids and benzodiazepines- anti-anxiety drugs including Xanax and Valium- mostly anything me and my friends could find in medicine cabinets to start, and then moved to buying the pills from dealers.
When I started applying OxyContin, as a 17 -year-old kid, I didn't really know what I was expending and I certainly didn't know I was going to become physically dependent on it.
Addiction was a serious, serious problem for me: from near lethal gondola collisions, to run ins with principle, to difficulties in institution, to severe objections with their own families, who impeded trying to intervene. They began narcotic testing me at the end of high school, but I'd make up a narrative about how it was just one time.
I was really defiant, but my family still put me in an outpatient planned at 17, where I acknowledged that capsules were a problem in "peoples lives". I left the program after 15 periods and was persuasion I could suck booze and cigarette marijuanas, telling myself I was done with the opioid sedatives. Within a few weeks of trying to simply" drink and smoke ," I was back to using them.
My family convinced me to go to a substance dependency center for adolescents after I was in a near lethal auto clang in July of 2001. I was situated with peers my age who had lived through what I lived through, and developed a desire to stop using, for good. I even was sanctified to find a convalescence house for young men to transition into after leaving the care planned. That subsistence helped me learn how to hold down jobs and improve relationships with my family and others.
My social group became young people who were also in convalescence and we had prodigious recreation and memorable suffers: bungee leap, sky diving, snowboarding, traveling and exactly being present. It was great to remember which is something we did the darknes before. I liked the person or persons I had become and I retrieved some self-esteem that I had lost. It helped me repair a lot of reproach and luggage from my active addiction.
I was lucky to get the early involvement, quality treatment, convalescence substantiates, and family assistance that I did. Teenages work better in addiction care works than any other age group. I was able to sit in counseling and talk about the exact onset of my illness. If I went through that process at 35, I'd have to playback 23 years of using – a lot of which I most likely wouldn't remember. I too might not have my family to substantiate me.
There is also still a lot of negative public postures bordering those suffered by craving. As national societies, we shed a lot of blame and disgrace towards people who become addicted, but we don't really are educated about on how and when craving starts. It is more complicated than the working day I woke up, age 12, and made a rational independent pick to become addicted to opioids.
I'm in long-term improvement today in spite of the busted acute care structure we have in place. I returned home from my medication and convalescence home, and I wasn't discharged to check in with a doctor. I didn't have a retrieval coach-and-four or a cohesive recovery plan.
I had only been engaged in a formal method of the assistance provided for only four months( which is a long time comparatively ). But that's just 2 percent of my entire retrieval travel. We wouldn't enter into negotiations with people who have diabetes, congestive heart failure, or asthma that acces. We can't afford be addressed with craving with short-term focused approaches and then blamed some individuals for not being able to stay well long-term.
We have a system problem. Our plan to deal with addiction is woefully lacking- we leave a lot of it up to luck and occasion. We tell people to avoid driving pass liquor stores, get honest with medical doctors about your history, and to delete certain numerals from your cell phone.
We mostly tell people with this chronic illness we might be able to help you initiate your recuperation, but then you are on your own. Good fluke! The wander to long-term retrieval for the leading cause of death for those working under 50 in America shouldn't have to be all luck. It's up to all of us to get involved.
Greg Williams, co-founder Facing Addiction, a leading national addiction recuperation advocacy organization