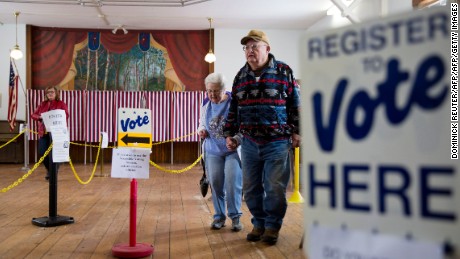 ( CNN) This narration was reported by Dana Bash, Gloria Borger, Abigail Crutchfield, Jeremy Diamond, Chris Frates, Noah Gray, Ashley Killough, Betsy Klein, Elizabeth Landers, Phil Mattingly, Dan Merica, Sara Murray, Mark Preston, Manu Raju, Gabe Ramirez, Maeve Reston, Lauren Selsky, Sunlen Serfaty, Cassie Spodak, Gregory Wallace, and Jeff Zeleny.
There was more than a clue of incongruity in Donald Trump's win in New Hampshire Tuesday night.
In a state that has always been known for giving new political life to the hardest-working nominees, he wiped the field. He lapped his closest challenger, Ohio Governor John Kasich, by double toes, and he notched his first triumph in this presidential contest by acting more like a conventional candidate.
Trump's victory speech was gracious and restricted with a long roll of thank yous for family members and campaign personnel. He acknowledged that he had learned the lesson in Iowa that the floor tournament things, and paid more attention to turning out his voters in New Hampshire. Most striking, he had nothing but compliments for his fellow rivals.
In fact, Trump had been a mere spectator in the biggest brawl of the week — the showdown between New Jersey Gov. Chris Christie and Florida Sen. Marco Rubio that recast the Republican race.
Entering New Hampshire after the Iowa caucuses last-place Monday, Rubio had been presidential candidates to pulsate, but Trump didn't even touch him. It was Christiewho bulldozed Rubio, halting his impetu during Saturday night's dialogue in a moment that could go down in record as one of the toughest exchanges of the GOP primary campaign.