Pop star Shakin' Stevens discusses how experimenting his family history for a brand-new book led to some surprising shows.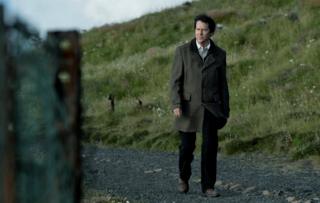 Incredible though it may seem, Shakin' Stevens was the UK's biggest-selling singles master of the 1980 s.
He had 28 top 40 hits, including four number 1 singles – from the joyous juggernaut Merry Christmas Everyone, to This Ole House – a carol inspired by a grisly fatality in the US.
It was initially written by "singing cowboy" Stuart Hamblen, who found a dead body lying in a deserted shack while he was on a chase trip with John Wayne.
The words play with the gospel theory of the mortal figure has become a "house" for your feeling, that goes are lagging behind when you go to "meet the saints".
"I imagine parties don't should be considered that when they move along to it, " titters Stevens, showing on the first of his four number 1 hits.
But while he's fondly recollected for those working 80 s chart success, Cardiff's answer to The King says he doesn't want to trade on his former honours.
"YouTube gets annoying when they hinder putting up the age-old videos because I've been trying to move forward for a while, " he says.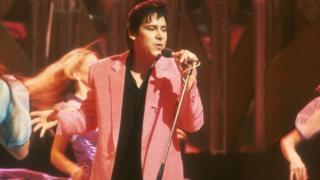 Key to that strategy is Echoes Of Our Times, Stevens' firstly album in almost a decade.
Released last month, it's a rootsy, blues-inspired record that's aeons away from the denim-clad, hip-thrusting heart-throb of yesteryear.
"I've been using slip guitar, banjo, nonsense like that for yonks, " he protests. "But if parties haven't examined me live on theatre, they wouldn't have heard me with these instruments."
The songs pay their gloom, growling organisations by delving into Stevens' family history to tell some specially frightening stories.
Opening track Down In The Hole talks about his grandfather, born in 1865, who was sent to work in Cornwall's copper excavations at persons below the age of 10.
"The problems were horrible, " he says. "There was arsenic and God knows what else down there. Cruel, appalling, terrible."
The singer even inspected the scene of the quarries, in Gwennap, to get a feel for the environment. There, he found pictures of the miners, who would waste an hour every morning clambering down a vertical jibe to work in the coal black "with just a candle on top of their heads".
"They'd be down there for six or seven hours and then climb back up. And they'd be so tired at the end of the day, they'd fall off the ladder. It was stunning, " he says.
Long-lost brother
The singer was caused to look into his family's history by his partner and director, Sue Davis.
He knew next to anything about his parents and relatives, who stoically kept their personal questions to themselves.
"If my mum wanted to talk to her sister, she would say, 'go out and play', " he recalls. "Children were to be seen and not heard."
As he started examining birth certificates and electoral rolls, the vocalist unveiled a few clas secrets.
"I mean, I didn't know that my dad was married before he encountered my mum, " he says.
"He was married for a year and he had a son. Even when I was grown up, that secret was still not let out."
Intrigued, Stevens tracked down his half brother and his father's ex-wife in Lincolnshire – but they were as tight-lipped as his parents.
"I said to them, 'We're not here for anything but a few tales, ' but they showed us one picture and that was about it, really."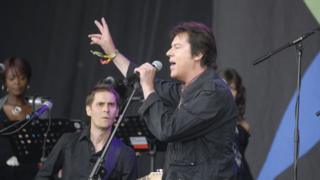 The singer doesn't accuse his parents for preserving him in the dark. Their generation was simply more private, he says.
For example, his father, who was gassed in the furrows of World War One, never spoke of his experiences.
"He had honours in the drawer but all he would say is, 'they should give them to the people who died', " says Stevens.
He pays tribute to his father on Echoes Of Our Times's title track, talk, "We will always remember the sacrifice you made to hold the line".
The song also reflects on his uncle, who lied about his age to connect the armed forces, and met a horrendou end.
"My uncle Leonard was a gunner in the cannon and he got blown up. It took him eight daytimes to expire. And his son was born 11 epoches after he elapsed, so "thats been" horrific."
Making the album "ve been given" Stevens a more solid feel of his home in the world, he says. The exercise was so fruitful, in fact, that he delved further into his springs for a BBC Radio 2 film, Who Does Shakin' Stevens Think He Is ?, broadcast this week.
Cramped conditions
Born Michael Barratt in 1948, Stevens was the youngest of John and May Barratt's 13 children, living in a cramped three-bedroom committee house in Cardiff.
"There was no coin at all. There were five in the back bedroom, sleeping manager to toe. The room at the front was small, as well.
"We used to play 'jump in the hay' and 'ball in the street' and trash like that. Basic, enjoyable thoughts. But we were happy, you are familiar with? We didn't know any better."
His musical education came from books and records his eldest friend, Jackie, played on a "wind-up gramophone", to which the whole house would sing along.
After school, he worked as an upholsterer's apprentice, singing as he stuffed old-time armchairs, and then a milkman – but "all I wanted to do was sing".
"I was in various stripes, and we just would like to start doing the golf-clubs and dancehalls in the hollows – and eventually moved on to the colleges and universities."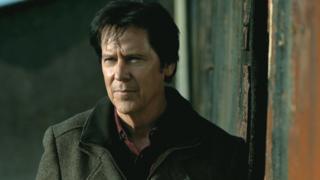 In 1969, aged 21, he structured Shakin' Stevens and The Sunsets, acquiring his stage name from an old schoolfriend, Steven Vanderwalker.
They supported the Rolling Stones in concert and were signed to John Peel's Dandelion record label, but their books never troubled the charts.
Instead, Stevens' big break came when he was direct in the title role of Elvis, a West End tribute which prevailed best musical in 1977.
Initially, he was worried the role would overshadow his own music – "but in the end I requirement the money", he says.
"It was an incredible success. It moved for 19 months. Carl Perkins came to see it, so did Susan George and David Bowie. It was the most difficult musical around at that time."
The show led to a solo job, which got off to a shaky start( no pun proposed ).
"I had a flop, then I had a hit, then I had a flop, and then I had This Ole House, which was huge throughout Europe and internationally, " he says matter-of-factly.
Then aged 33, his success came late in the day – but he fought to sustain it, releasing three books in just two years.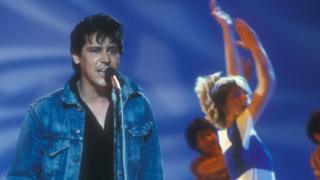 However, he says he was still "naive" when it came to business decisions.
"On one of my albums, I'm wearing tuxedo on the envelop, " he grovels. "You do what your administrator say to you, so you make this thing on even though it suffocates your neck.
"And then they said, 'We're going to call it Give Me Your Heart Tonight' and the thing is, it imparts the wrong impression.
"People meet the tuxedo and think it's other kinds of music. What that preserve should have been called was 'Don't Judge This Album By Its Cover'."
The star ogles back on the 1980 s with a mix of dignity and mortification.
"My firstly five albums, for what they were, I quite like them, " he says. "But I've been trying and trying and trying to move on.
"You know, you look at your age-old holiday photographs and you think, 'oh no, did I look like that? '" he titters.
"So my favourites are here, " he says, tapping on the include of his new CD. "This album here is very, very personal to me."
Echoes of our Time is out now. You can listen to the documentary Who Does Shakin' Stevens Think He Is on the BBC Radio 2 website.

Follow us on Twitter @BBCNewsEnts, on Instagram at bbcnewsents, or if you have a legend show email entertainment.news @bbc. co.uk.

More on Shakin' Stevens BBC Music homepage BBC Music News LIVE