American astronaut who was the last human being to walk on the moon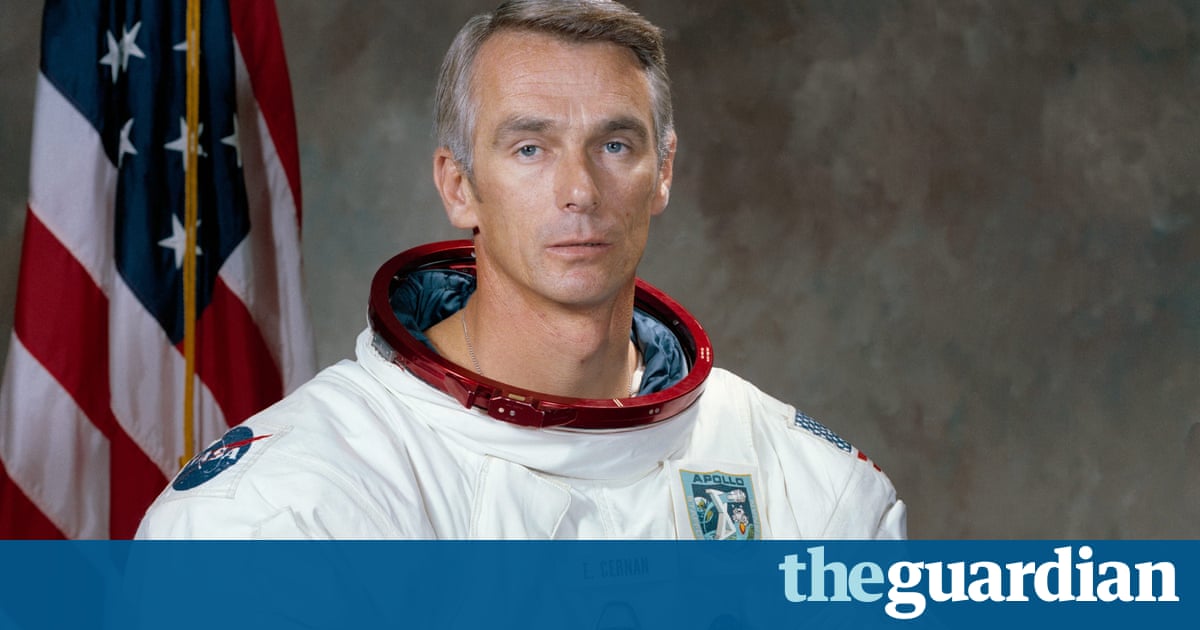 At 1.54 pm on 11 December 1972, Gene Cernan piloted Challenger, Apollo 17 s lunar excursion module, into the Taurus-Littrow valley, near the Sea of Serenity, on the surface area of the moon. In subsequent years Cernan, who has died aged 82, would describe the hollow where he had territory accompanied by the geologist Jack Schmitt as our own private little Camelot.
Three days later, having travelled to such locatings as the Sculptured Hills, and the Van Serg and Sherlock craters, the cosmonauts prepared to leave. Cernan labelled out his daughter Teresas initials in the junk, where they remain. Before climbing back into the lunar excursion module, he interrupted and spoke to Mission Control back in Houston: As we leave the moon at Taurus-Littrow, we leave as we originated, and, God willing, as we are able to yield, with peacefulnes and hope for all mankind.
In the intervening years, God, or at least the US government, has been decidedly reluctant. To the disillusionment of astronauts such as Cernan, who named it a slip to mediocrity, and the first man on the moon, Neil Armstrong, who jointly appealed to President obama in 2010, Cernan remains the last human being to have stepped on the surface area of the moon. It was perhaps the brightest minute of my life, and I cant "il be going back", he enunciated. I am one of exclusively 12 human beings to have stood on the moon. I have come to accept that, and the tremendous responsibility it carries, but as for feeling an appropriate encore , good-for-nothing has in the past come close.