I was reluctant to let a young case know he had aggressive cancer. If there was no rhyme or reason to who got fatally ill , none was safe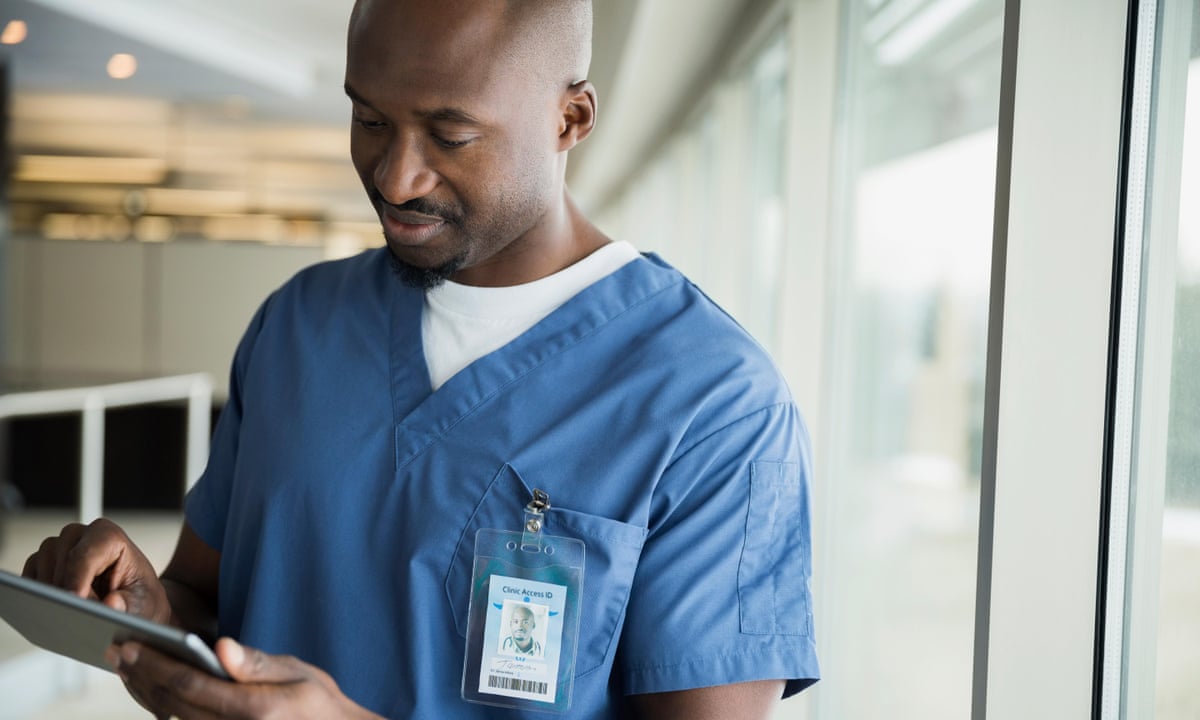 As a medical oncologist, I often return bad news. My statements modify the trajectory of lives once teeming with projects and aspirations.
I should be used to it. But physicians are sometimes vulnerable to the wounds of our patients, even as or, perhaps, because we assimilate their endure and seek to provide hope in the direst of circumstances.
There was a patient who came into the hospital with a apparently basic grumble of back anguish. But a CT scan disclosed evidence of a more prevalent malady than his symptoms suggested a multitude of lesions had spread throughout his 40 -year-old body. The tumors were in his prickle, bones, lungs, liver, bladder and psyche, and there was evidence that they could have spread to his soul. Organs without evidence of sicknes became more remarkable than those being used by it.
This all pointed to cancer. But it also seemed implausible in a boy who was climbing mountains only days before and whose alone vice was inhaling. And so I and the rest of his medical unit chose to focus instead on sickness that appear same on likeness measures but are more amenable to treatment.
The patient did the same. He set out fanciful the notion of new infections during my daily bedside meetings with him. Even as I remained in denial myself about how bad his diagnosis might be, I tried to be the dutiful specialist, broaching with him the possibility that it wasnt something so benign, hoping to prepare him psychologically and prove situation for unpalatable news.
He dismissed my soothing recommendations with a indifference that didnt leave room to delve further, so cancer remained a inhibition topic for us. Perhaps I even preferred it this way.
But a biopsy soon exposed the most difficult my patient suffered from a malignant melanoma. An aggressive species of skin cancer knows we its tendency to spread indiscriminately, melanoma is notorious for its ravage upshots and poor prognosis.
Even our teams more pessimistic moments prior to the biopsy didnt foresee an illness so vigorous. And now it was my job to tell a 40 -year-old man that he perhaps would die in less than six months.
His diagnosis cleared my own gumption of fatality more palpable. If youth wasnt a shield if there was no rhyme or reason to who got fatally ill then none was safe. Telling him felt like acknowledging my own vulnerability, and dreams of self-preservation began to take priority. I felt myself wandering the passageways of the hospital, shunning his room, as though not having those discussions would change his diagnosis.
But as an oncologist, I cannot escape cancer by pacing in aimless cliques. So as I moved, I worked to recast my horror in my premier until it felt like an expression of my humanity rather than a shirking of responsibility. After all, I had witnessed a a lot of suffering in the course of my job, and it hadnt yet inured me to compassion and sympathy for this patients situation. I tried to embrace my awarenes as a excellence that would facilitate mending instead of thwarting it.
Plus, discovering my terms "wouldve been" much scarier than saying them. My own existential horrors were dwarfed by the enormity of what accepted before him, which was a life now at the mercy of chemotherapys assault on cancer cadres and not his own will. Though I could not carry his fears for him, I could pledge to carry him through this diagnosis and treatment. At this moment, his fears were more important than my own.
I arrived at his entrance and knocked. He sat up in bottom as I marched in, prepared to hear word that he hoped would demonstrate a harmless and fleeting illness. I told him the biopsy demo cancer and stopped, waiting to see how hed answer. The answer never came there was a prolonged stillnes and I nervously cobbled together words about tale, promising management policy options and asked about their own families reinforcement.
But he would start to grieve, eventually, for his life before diagnosis, and for the uncertainty that lay onward. Patients ever did.I vowed to face our collective horrors together when this moment arrived.
Some more detailed information on this case have been altered to protect patient confidentiality