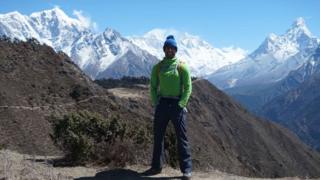 Welsh adventurer Richard Parks said he was forced to vacate his safarus of Mount Everest after a blood test disclosed he was a "ticking time bomb".
The 38 -year-old had been attempting to become the first person to take blood and muscle samples at the summit to analyse the consequences of altitude.
But after contacting Camp Two on the mountain, he detected he had dangerously thick-skulled blood that left him at risk of a heart attack or stroke.
"I could have died, " he said.