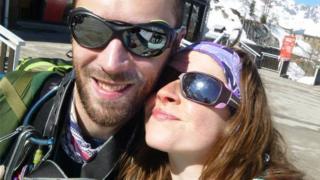 A climber from Wales has been killed by a rock fall in Yosemite National Park in California.
Andrew Foster, 32, originally from Cheltenham, was captured while his wife, Lucy, 28, was gravely hurt when rocks fell off El Capitan.
Park ranger Scott Gediman said it was a lamentable situation of "wrong place, incorrect time" for the Cardiff couple.
Mrs Foster remains in a "critical condition" after being airlifted from the downfall, park officials said.