Chacha, a male chimp, fended off captors at Yagiyama Zoological Park after making a bid for freedom along electricity lines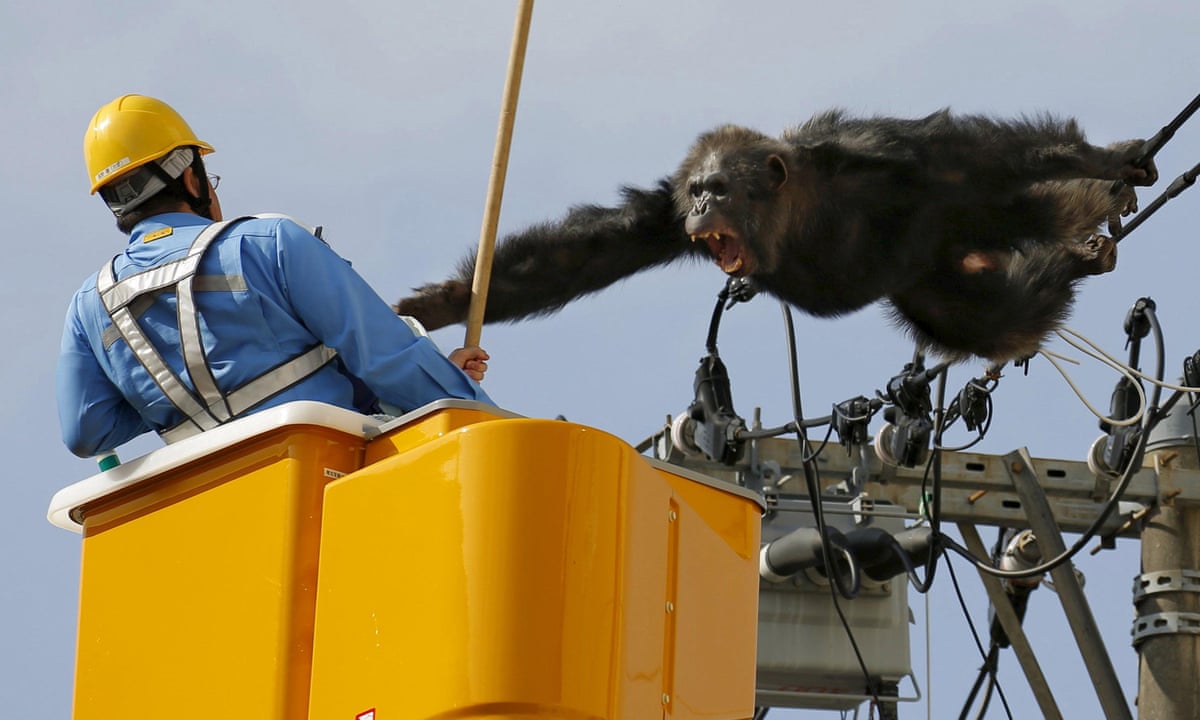 A chimpanzee embarked on a brave escape from a zoo in north Japan, clambering a towering energy pole before being hit with a sedative arrow and plunge from the wires into a blanket held a total of a dozen workers.
Chacha, a male chimp, survived the twilight with minor bruises and pieces, a zoo official said here on Friday. Japanese viewers were glued to their screens on Thursday afternoon as Chacha scaped capture, sway from power lines and scampered around in a state of agitation.
The chimpanzee was on the loose for nearly two hours after it disappeared from the Yagiyama zoological park in Sendai, the city that is hosting finance ministers from the Group of Seven industrialised nations in May.
Electricity was lost in 1,848 homes for a short period during the incident, is in accordance with Tohoku Electric Power Co.