Two years ago, 11 Aymara indigenous women who worked for mountaineers decided to do their own rise and had now been undertook five heydays near La Paz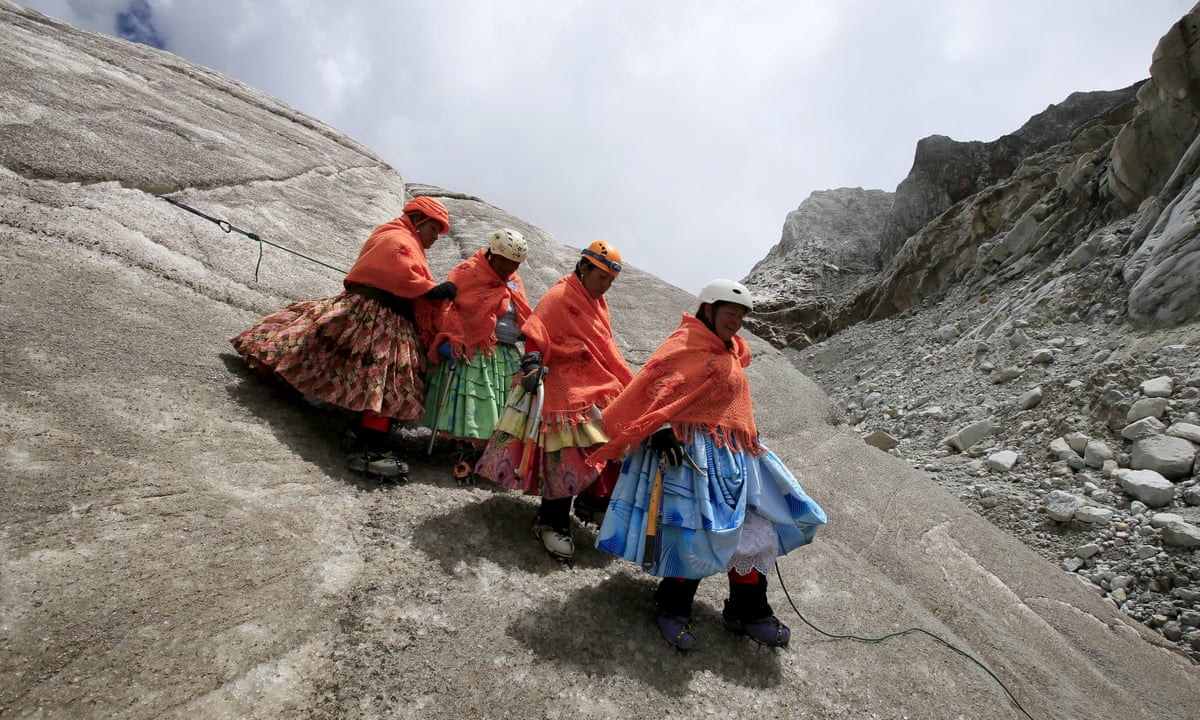 For years, Lydia Huayllas, 48, has worked as a cook at base camps and mountain-climbing refuges on the immerse, glacial slopes of Huayna Potosi, a 19,974 ft( 6,088 -meter) Andean peak outside of the Bolivian administrative capital, La Paz.
But two years ago, she and 10 other Aymara indigenous wives, ages 42 to 50, who also drove as doormen and cooks for mountaineers, put one over crampons spikes defined to a boot for climbing under their broad conventional skirts and started to do their own climbing.
These ladies have now scaled five flowers Acotango, Parinacota, Pomarapi and Huayna Potos as well as Illimani, the highest of all in Bolivias Cordillera Real compas. All are higher than 19,500 ft( 6,000 meters) above sea level.