Ahead of the New Hampshire primary, Adam Gabbatt went to the Chop Shop Pub in Seabrook and found out that the locals dont mince words when asked why theyre rooting for The Donald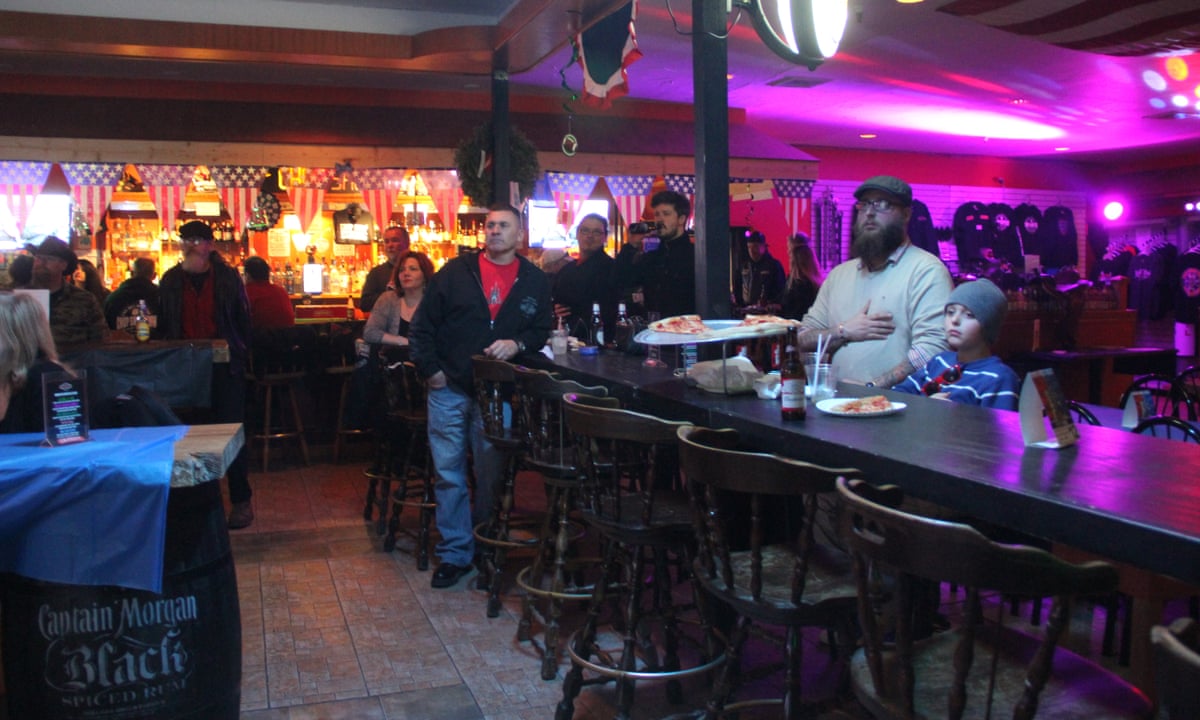 Theres a guy here whos not like us.
It is Super Bowl night at the Chop Shop Pub, a biker table in Seabrook, New Hampshire. Bill The Boss Niland is addressing the crowd over a microphone. They announce him the Boss because he is the boss of the bar.
He talks funny, Bill continues.
The clientele look at each other, meditating who this interloper could be. Im standing near the figurehead. Im curious too. I look over my shoulder.
His names Adam, Bills tells. He is talking about me. He calls up here and mentions: Do we have any bikers here?
This is true, I did.
Well, do we?
There are cheers and wails of: Yes!
The Boss points to me. Hes with the Guardian, he articulates. He has a thick-skulled New England accent and it is just like Gahhhhhdian.
I wave. There are a couple of cheers.
Im at the Chop Shop to mingle with some bikers ahead of Tuesdays primary. New Hampshire has the second most motorcycles per capita of all 50 governments, so I would be remiss not to invest some time with the biker demographic. The prohibit is a one-story build with a small fish pond in the entry neighborhood. "Theres" nine gnomes all over the pond and several goldfish in the pond. There is also a skull in it.