Details of death of Roland Yearwood, 50, unknown, while Ravi Kamar descended sick on his acces down from conference and did not make it to nearest camp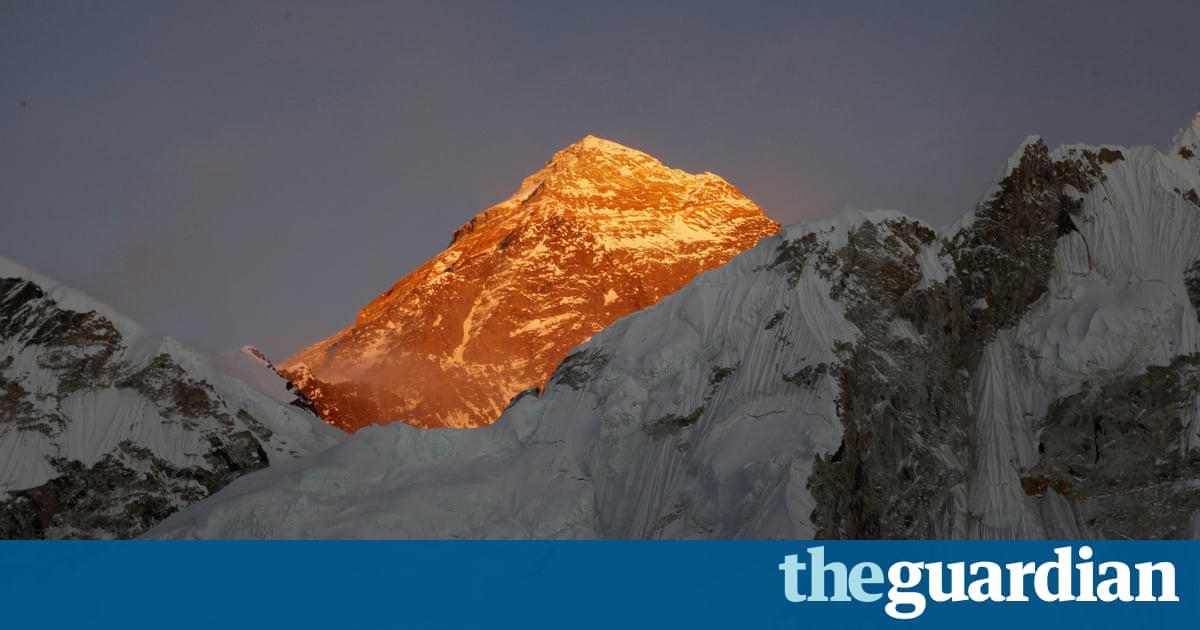 An American climber has died near the summit of Mount Everest and an Indian climber is missing after leader down from the mountain following a successful ascending, jaunt organizers said on Sunday.
Roland Yearwood, 50, from Georgiana, Alabama, expired on the mountain on Sunday but other details were not immediately known, said Murari Sharma of the Everest Parivar Expedition agency, are stationed in Kathmandu, Nepals capital.
Yearwood is the third climber to die on Everest during the current spring climbing season, which began in March and extends through this month.
The Nepalese tourism department problem a record 371 lets this year to parties to scale the mountain. The increased number of climbers this year is likely because many people were unable to climb in 2014 and 2015.
The 2015 season was scrapped after 19 climbers were killed and 61 injured by an avalanche at the basi camp triggered by a massive shake. In 2014, an avalanche at the Khumbu icefall killed 16 Sherpa guides.
Climbers who had grants for the 2014 season were allowed to receive a free replacing countenance until 2019, while climbers with 2015 permissions were given exclusively until this year. Climbers normally must pay $11,000 to Nepals authority for a permit.
Indian climber Ravi Kamar fell sick on his path down from the summit on Saturday and did not make it to the nearest camp, while his accompanying Nepalese Sherpa guide induced it to a clique, said Thupden Sherpa of Arun Treks and Expedition.
The guide too fell sick, but he was able to drag himself to the last clique at South Col, located at 8,000 meters( 26,247 ft ), Sherpa said, adding that the guide had frostbite and was fastened to oxygen bottles.
A rescue team of three Sherpas winged by helicopter to Camp 2, from where they were clambering up the mountain to help search for the missing climber.
Kamar and his steer reached the 8,850 meter( 29,035 ft) meridian on Saturday at around 1.30 pm, which is considered late, and not many climbers were around when they were returning, Sherpa said.