Cars restricted to 5mph over 60 blockings of Financial District at weekend, as move department operates Shared Streets incident motivated by Bogot and Paris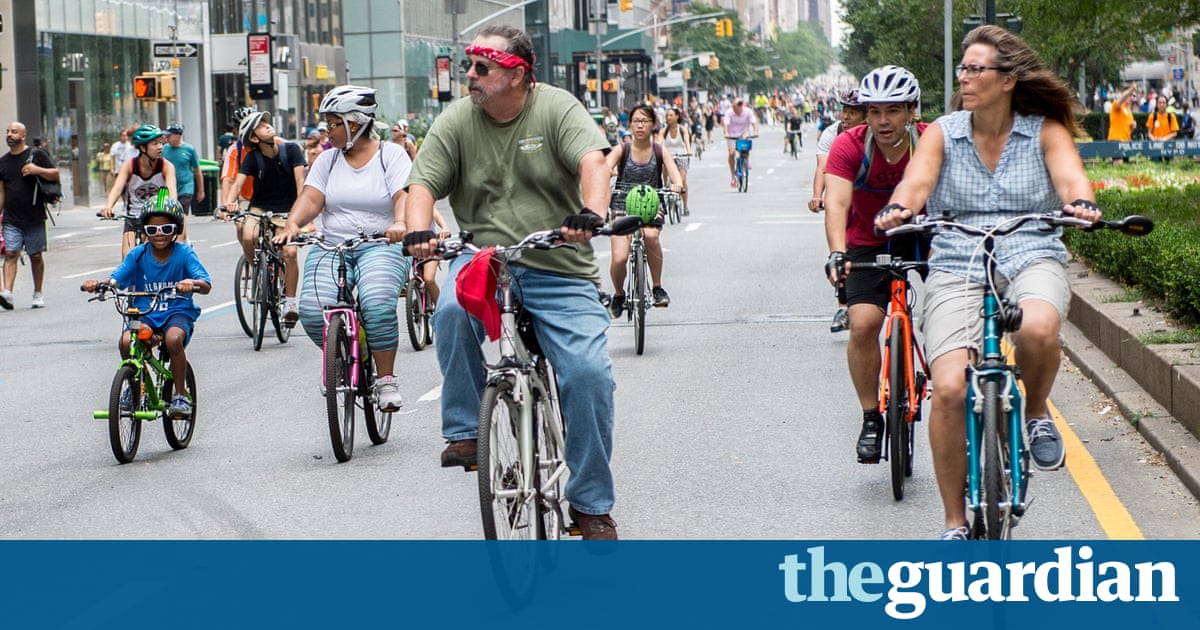 A shadow is shed long upon New York by the ghost of Robert Moses, the titan original developer of 20 th century whose virtually unrivalled power to chart his image of slum clearance promoted the car-dominant and public transport-starved metropolis that is, for better or worse, one of Gothams most enduring legacies.
But pedestrianism among exponents and metropolitan planners in the new, young century has been on the ascending in global metropolis far and near, with numerous pushing for more to limit autoes in the rights and interests of bipeds and cyclists.
That was part of pondering behind the Shared Streets initiative, a five-hour long occasion over the weekend. It discovered the city demarcate some 60 bricks of Manhattans oldest region as part of an urban geographical venture meant to alter the often-fractious dynamic between motorists and pedestrians that is the unwritten law of the concrete jungle.
Police men stood with mansions announcing Shared Streets at different checkpoints along their own borders of the Financial District, east to west from Broadway to Water Street, and north to south from the Brooklyn Bridge to the Battery.
Within that area, pedestrians were encouraged to treat the roads like sidewalks, and vehicles were told to keep their accelerations at 5mph or below. Mixed in along the way were city-sponsored garden-variety games, outdoor marketer kiosks at different locatings, and recommended city tours.