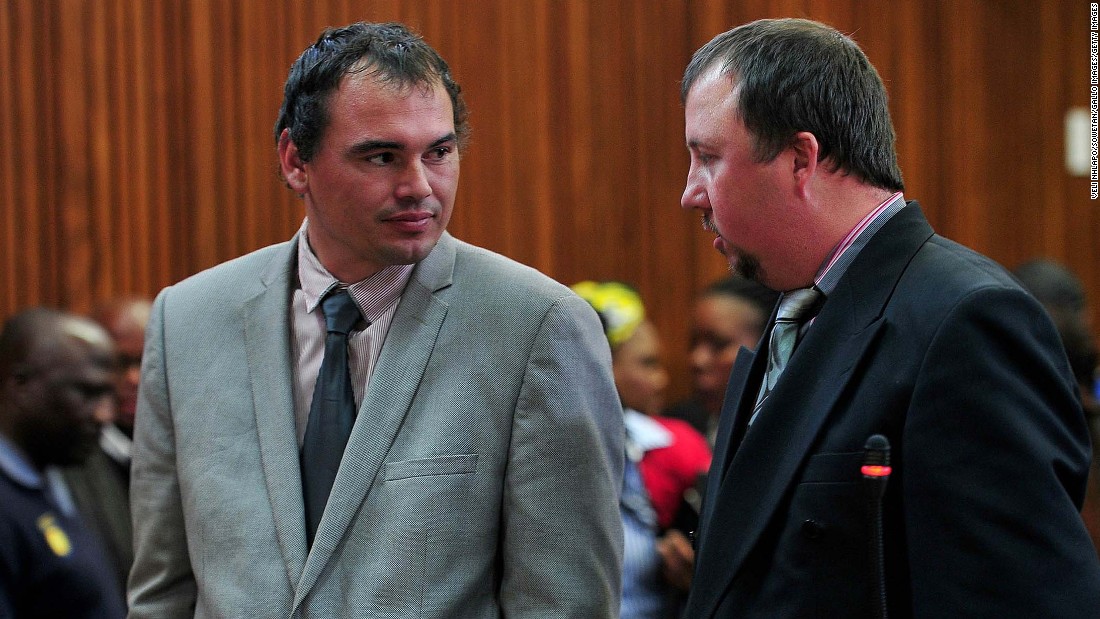 ( CNN) Two grey males have been convicted of attempted slaying after they forced a pitch-black South African farmworker into a coffin, which they then threatened to set alight.
The two accused, Willem Oosthuizen and Theo Jackson, have asserted that they only intended to scare Mlotshwa, claiming "hes having" menaced their families and committed theft.
But Judge Segopotje Sheila Mphahlele spotted both men guilty on countings of kidnapping, assault with intention to do grievous bodily harm, bullying and attempted slaying. Jackson was also imprisoned of one count of stymie the administration of justice for subsequently igniting the coffin used in the incident.